The immersive exhibition "Venice, de Canaletto à Monet" takes you on a journey through the city of Venice, inviting you to discover its artistic and architectural treasures.
Wandering along the Grand Canal and canals, alleyways and squares, buildings and churches, enjoy a stroll between interior and exterior, sacred and profane, in search of visible symbols of an exceptional past.
For 45 minutes, immerse yourself in the Byzantine art and gilded mosaics of St. Mark's Basilica, in masterpieces by Tintoretto, Bellini or Canaletto, or in the famous Mostra del Cinema, with photographs of Italian neo-realist actors and actresses.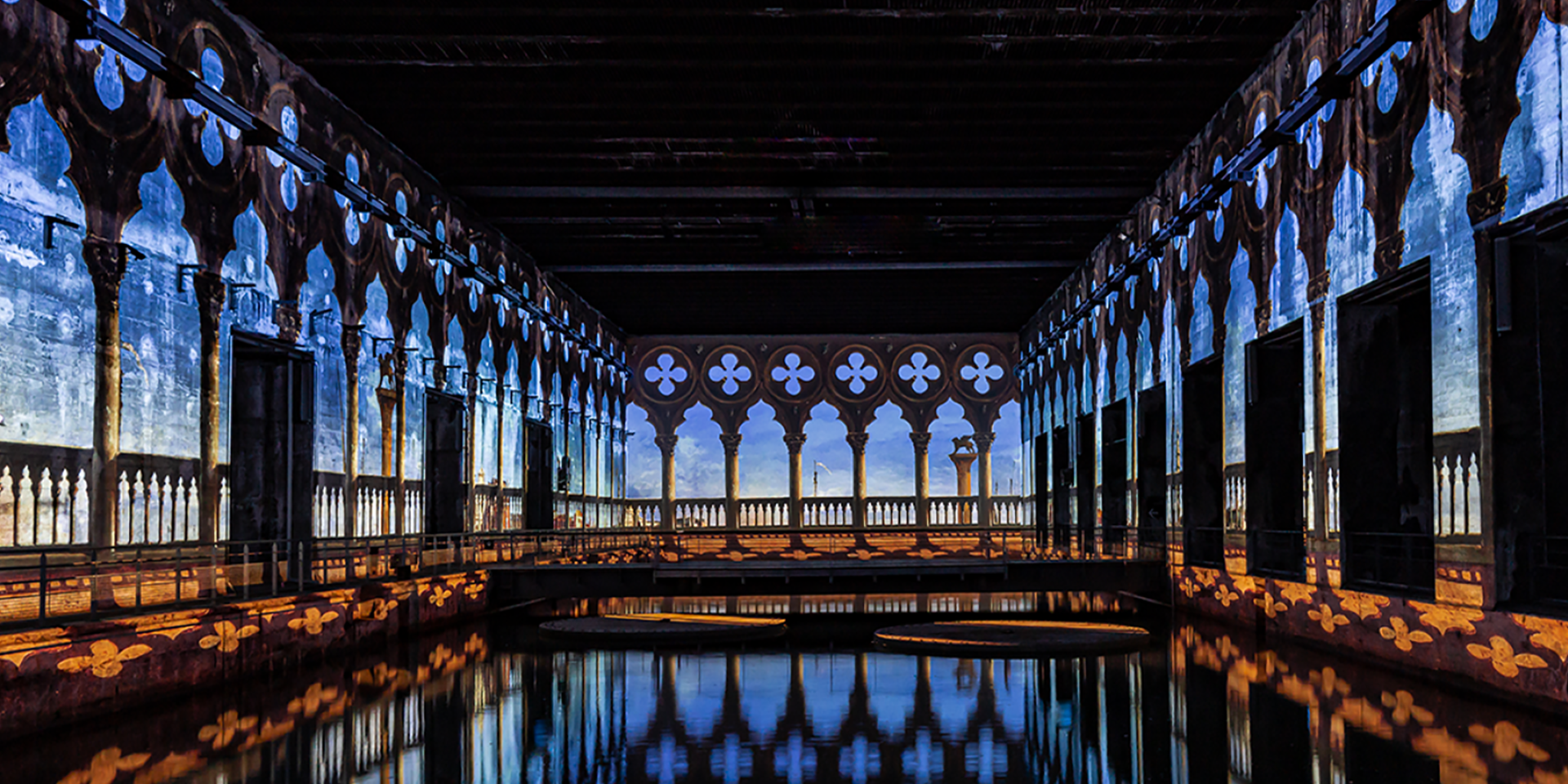 Exhibition presented from March 4, 2022 to January 2, 2023 at Carrières des Lumières.
Exhibition presented from February 11, 2022 to January 2, 2023 at Bassins des Lumières in Bordeaux.
Photos
Credits

Production : Culturespaces Digital
Artistic Director: Gianfranco Iannuzzi
Direction & Staging : CUTBACK